INTEGRITY PSYCHOLOGICAL SERVICES- 4232 NORTHERN PIKE - SUITE 201 - MONROEVILLE, PA - 15146 TELEPHONE: 412-663-0062 FAX: 412-202-1705 ©2011 All Rights Reserved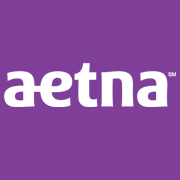 The providers at Integrity Psychological Services are currently in-network for several major health insurance, managed care, and EAP plans, including:
Highmark Blue Cross Blue Shield (all plans)

UPMC

Aetna

Cigna (including Cigna EAP, Cigna Behavioral Health, and Cigna Healthcare plans)

Medicare

United Behavioral Health OPTUM
If you do not see your plan listed, please ask us about it. In addition, if we are not a participating provider with your particular insurance company, we may be able to see you on an "out of network" basis and can assist you with this process.
Some people decide not to use their insurance for privacy purposes or because the service they are seeking is not covered by insurance. If this is the case for you, we will be happy to discuss a fee-for-service arrangement with you. Please note that Act 235/120 evaluations are not covered by insurance.
What forms of payment do you accept?
We offer cash, credit or debit card services for your convenience. We currently accept Visa, Mastercard, and Discover.
How can I get more information?
We would be happy to talk with you over the phone at 412-663-0062. You can also contact us via the internet. If you would like more detailed information regarding client confidentiality or therapy at Integrity Psychological Services, please visit our Online Forms page.
INTEGRITY PSYCHOLOGICAL SERVICES- 4232 NORTHERN PIKE - SUITE 201 - MONROEVILLE, PA - 15146 TELEPHONE: 412-663-0062 FAX: 412-202-1705 ©2011 All Rights Reserved